It's the season of pumpkin! I love anything pumpkin! This morning I made pumpkin pancakes for breakfast. As you can see this recipe is super easy to make! This recipe makes about 3 medium size pancakes.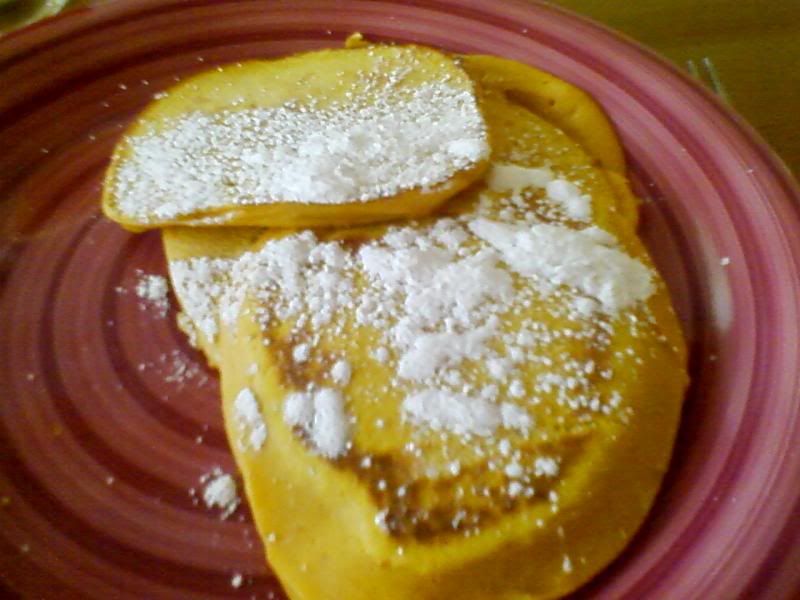 Ingredients:
5-6 tablespoons of flour
A pinch of sugar
One egg
1/2 cup of milk
3 tablespoons of pumpkin either fresh or puree
Directions:
1) Mix all ingredients together.
2) Warm up pan, pour batter in circles, flip when needed.
3) Serve with some powdered sugar and syrup!
Enjoy!