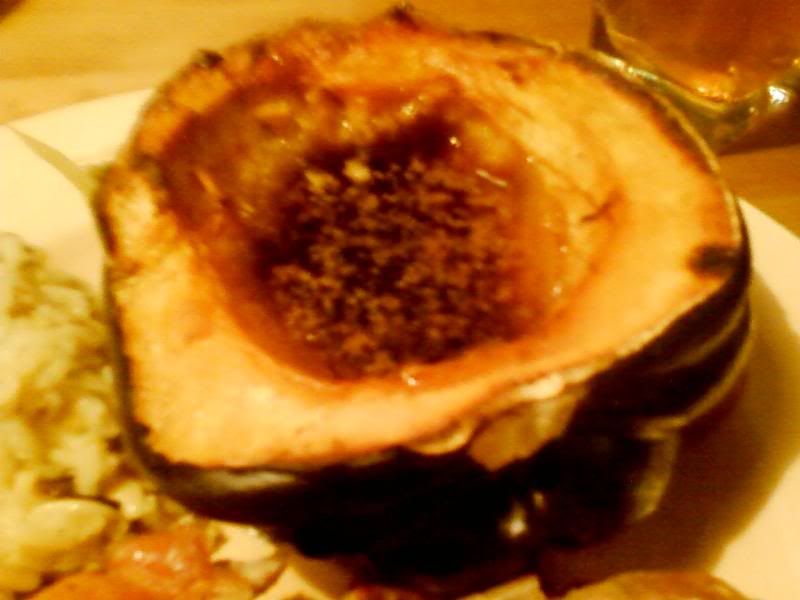 Usually when we make
acorn
squash, we cut it in half and boil it. I found this recipe on the amazing pioneer woman's cooking blog! It was
delicious
!!! For Chris and I, I only buy one and cut if in half, so really buy for how many people you are serving. It creates like a soupy mixture in the middle of the squash, it's so yummy!
Ingredients:
Salt
About 2 tablespoons of butter, one tablespoon for each side of the squash
About 4 tablespoons of brown sugar, two tablespoons for each side of the squash
Directions:
1)
Pre-
heat oven to 400 degrees.
2) Half the squash and gut the seeds out.
3) Sprinkle each half with a dash of salt.
4) Add 1 tablespoon of butter to each half.
5) Add 2 tablespoons of brown sugar to each half, if you like more add more.
6) Cover with foil and bake about 30 minutes.
7) Remove foil and bake about another 30-45 minutes, depending on your oven.
Enjoy!!!